Sell Your Scrap Metal in Gilbert, AZ
We Buy Scrap is one of the most popular scrap metal buyers and recyclers in the state of Arizona. The company has numerous scrap yards located in different parts of the state such as Phoenix and Tempe (nearby Gilbert). The prices offered by the firm for scrap metal are among the highest in the market. All the scrap yards are well equipped to handle loads of different sizes from households as well as commercial establishments. Over the years, We Buy Scrap has developed a reputation as a honest, fair and professional scrap metal dealer.
Types of Recycled Scrap Metals
Scrap metal is simply any piece of metal that is obsolete, outdated or simply too old to be used anywhere as it is. These metals can be ferrous or non-ferrous. Iron and any other iron-based alloy like steel are examples of ferrous scrap metals. On the other hand, non-ferrous metals are metals or alloys that are not iron-based such as nickel, aluminum, zinc, lead, copper, chromium, titanium, cobalt and precious metals. Generally, there are three main sources of scrap metals; domestic, commercial and industrial sources. Automobile radiators, soft drink containers, airplanes, old sheet metals, piping, engine blocks and electrical appliances are examples of sources of scrap metals.
What You Need To Know About Metal Salvage In Gilbert AZ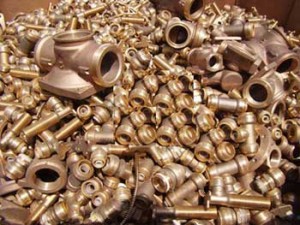 It is almost impossible to get large quantities of scrap metals at the same time from one establishment. This is the main reason why many homeowners have some kind of container or designated location for keeping obsolete metallic items. It is easier to sell these metals when they have accumulated to a significant quantity or weight. In manufacturing and processing industries, there are normally large metallic containers where metallic waste materials are kept. In the automobile industries, old car parts are normally kept at junk yards in their current form or crushed to preserve space. All the rubber and other non-metallic parts are normally removed before they can be sold to companies like We Buy Scrap. Individuals and companies that have scrap metals are advised to call We Buy Scrap for a comprehensive list of these waste materials and subsequent payment.
Benefits of Recycling Metals
Scrap metal recycling is a cost effective way of obtaining raw materials to be used in other industrial processes. Take aluminum for instance. The cost of obtaining pure aluminum through recycling is 95 percent cheaper compared to obtaining it from its bauxite ore. There is enough supply of metals already existing in our surroundings to satisfy all domestic, commercial and industrial needs. Recycling reduces the amount of waste that is deposited in landfills. It also allows individual consumers and companies to exchange metallic waste for some cash when they sell scrap to buyers and recyclers like We Buy Scrap. After collecting scrap metals, the company takes them to its recycling plant. The metals are first stripped of any non-metallic part, shredded into small pieces, cleaned, melted, and purified by removing impurities. The liquid metal is then cast into ingots, or whatever form, and sold off to third parties.
The Importance of Using Roll off Containers
Transporting heavy scrap metal waste can be very difficult if they are not packed properly. This is the main reason why many companies often use roll off containers to store metallic waste. These dumpsters make it easy for large quantities of scrap metals to be transported from the construction or demolition site to the recycling plant. Gilbert-based companies that only need roll of containers for one specific project can rent them from companies that lease them out instead of buying.
Residents and business owners in the Gilbert, AZ area can also join the metal recycling campaign to get rid of obsolete metal wastes from the environment, while earning money.