We Buy Vehicles 12 Years or Older

With NO TITLE
We buy nearly any type of 

SCRAP METAL!
From A/C Condensers to Air Conditioners, Aluminum – Gutters, from Stainless Steel and Bicycles to Dishwashers, Copper Pipe, and Iron!
STEELWe buy engine blocks, steel wheels, water heaters, appliances & more

COPPERWe buy insulated copper wire, copper tube, copper scrap & more

BRASSWe buy iron brass, clean brass & more

STAINLESS STEELWe buy kitchen sinks & miscellaneous stainless steel scrap

ALUMINUMWe buy aluminum wheels, aluminum door frames & more

MISCELLANEOUSWe buy electric motors, compressors & more
Thinking of scrapping your car, truck or van?
We Buy Scrap Cars

For Cash
Drag it, tow it or haul it in and get paid cash on the spot. We buy cars, trucks, vans and SUVs in any condition, All years, makes and models. No title necessary.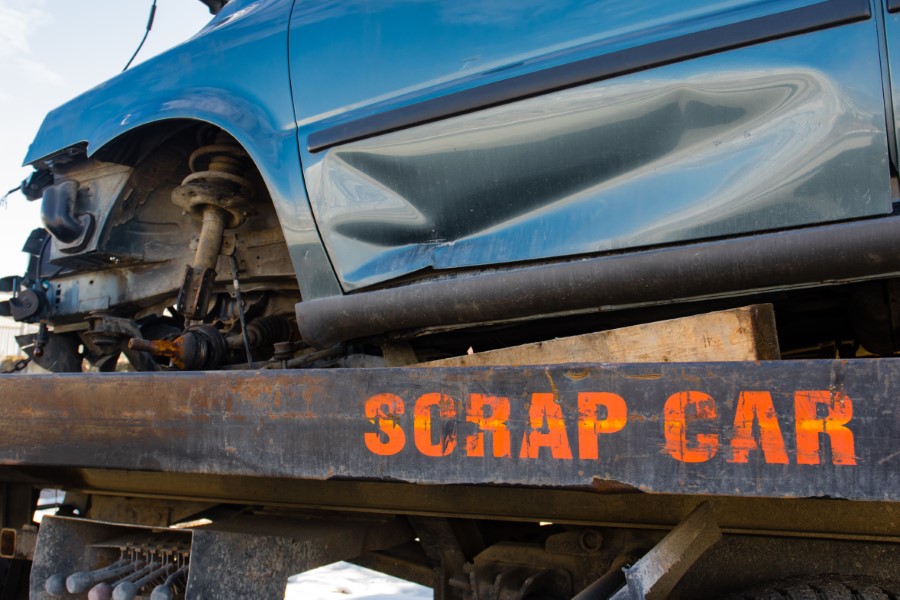 Metal salvage & recycling company located in Arizona
Visit Our Yard For

Current Pricing
PHOENIX
3035 W Broadway Rd, Phoenix, AZ 85041
Hours
Mon-Fri: 6:30 AM to 3:00 PM | Sat: 8:00 AM to 2:30 PM | Sun – OFF
What We Buy
We purchase and recycle a wide range of obsolete consumer, commercial and industrial scrap metal in Arizona. Anything made of steel, aluminum, copper, brass, nickel, lead and precious metals. We'll pay top dollar for any unwanted metals!
Directions & Hours
We have two scrap metal recycling yards in Phoenix and Mesa to conveniently service you. Our metal salvage yards are open 6 days a week and are equipped to handle all types of metal scrap and any size load. Please call for holiday hours and pricing.
Roll Off Services
Our professionally managed Roll Off Service in the Phoenix Metroplitan area provides the most convenient on site removal of your metal waste. Simply fill the container with hulks, sheet iron, prepared, unprepared metals, and we'll do the rest.
Recycling Tips
Get tips from our metal recycling pros that will expedite your visit to our metal salvage yard. We Buy Scrap adheres to the Arizona State Recycling standards and regulations. Learn what to bring to the yard before making the trip.
We Buy Scrap is a metal recycling and scrap metal yard in Phoenix that serves the communities of Maricopa County, Arizona. We buy and recycle metals of all types, shapes, and sizes. Our metal scrap yard is equipped to handle small loads of household metal scrap and large loads of commercial scrap metal salvage. We buy metals at the highest prices and have a reputation in the Valley of the Sun as fair, honest, and professional.
Consumers and small business owners can support our metal recycling effort by bringing their unwanted metal scrap to a company like We Buy Scrap. In 2009 alone, the U.S. exported 38 million tons of scrap commodities valued at $21.4 Billion. Iron and Steel are among the most exported commodities and have increased in volume since the beginning of the economic recession. Recycling at We Buy Scrap is a way to keep export dollars in the State of Arizona and fuel our local economy. Thinking of scrapping your car, truck, or van? We buy salvage and junk cars for cash through Sell Us Your Car Online.
Scrap metal recycling is perfect for businesses such as mechanics, plumbers, contractors, and electricians who frequently salvage metal from homes and commercial buildings that might otherwise end up in landfills. By selling salvaged metal to a scrap metal yard, a business can increase its bottom line while reducing harmful environmental effects. As one of the most competitively priced buyers of all ferrous and non-ferrous metals, We Buy Scrap continually monitors market conditions to establish fair pricing at all service levels.