Money For Chandler AZ Scrap Metal Recycling
There are a lot of commonly recycled items such as paper and plastic, and even soda cans. However, many different types of recyclable metals go overlooked. They are overlooked at a cost to the environment and at a cost to the owner. We Buy Scrap takes all of your unwanted metals and pays you for them while helping the environment. There are many different types of scrap metal that can be recycled for top dollar in Chandler Arizona. Many scrap metals can be found in old and outdated products.
Recycling Aluminum Cans in Chandler, Arizona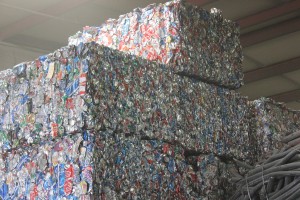 One of the most popular metal items to be recycled is the standard size soda can. The soda can is made from aluminum. Aluminum is a popular metal to recycle, so much so that if all the aluminum scrap metal in the United States were used only to produce standard size soda cans, the cans would span 25 million miles of lined up together. This is the total distance from Earth to the planet Venus. In 2010, Americans recycled enough aluminum cans to save the equivalent of 26 million barrels of gasoline; this much gasoline would supply America with gas for three days. Over half of the aluminum produced in the United States is made from aluminum recycling.
The Rise Of Arizona Copper Recycling
Approximately half of the copper consumed in the United States each year comes from copper alloy scrap, with the United States providing nearly 23 percent of the world's recovered copper. Americans recycle enough copper each year to build 26,000 Statues of Liberty. It pays to recycle copper, as shown by the rise in copper tubing and scrap thefts, many related to foreclosures. Brass recycling is similar to copper recycling Chandler, AZ. Copper is the base element in brass, however, it is combined with a high percentage of zinc. There are several different types of brass.
Chandler, AZ Steel Recycling and Iron Recycling
Steel and Chandler iron recycling are grouped under ferrous metal recycling. Over 54 million metric tons of ferrous scrap metal was recycled in the United States in 2010. Using recycled metals versus non-recycled metals, the production process reduces CO2 emissions by 58 percent.
Stainless Steel Recycling Process For Chandler AZ
Stainless steel recycling has doubled in demand over the past 10 years in America. Over 25 million tons of stainless steel is produced each year. Recycled stainless steel has provided a stable supply of this material. The recycling process for stainless steel, from sorting to melting, is similar to the process used to recycle other ferrous metals.
If you have any type of scrap metal to recycle, We Buy Scrap is the recyclers to call. We are the leading buyer of all ferrous and non-ferrous metals. At We Buy Scrap, we pay you for your unwanted metals and you help the environment at the same time. We pay the highest metal recycling prices in Chandler AZ and surrounding areas.
If you are looking for metal recycling company in Chandler Arizona, We Buy Scrap is the name to know and the name that says it all.