Make Money With Metal Recycling In Arizona
Many Arizona residents will be surprised to learn that they can make money from selling the junk in their home. In fact, scrap metal recycling in AZ has the potential to make sellers a lot of money. Discussed below are items homeowners can sell to a metal recycling yard.
Unfortunately, outdoor furniture only lasts for five to ten years. This is because it is exposed to changing weather conditions. Instead of throwing out this furniture, sellers can separate it from the metal and get an Arizona aluminum recycling quote from We Buy Scrap.
Arizona Steel & Copper Recycling Centers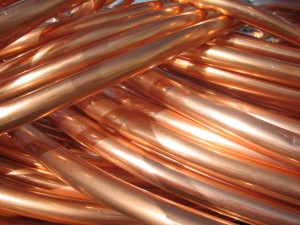 Drivers who need to fix up their vehicle will find that there are parts that no longer work. These items can be taken in for steel recycling. Although they may not fetch a high price, some money is better than getting nothing for throwing the items in the trash.
Most people will have items around the house that they can sell. Soda cans, old appliances and ornaments can all be sold. Ornaments made out of brass can be taken in for brass recycling. Many homes will also have wires left over from renovations that are perfect for copper recycling centers.
Stainless Steel Recycling Companies in Arizona
In the case of appliances, some metal and iron recycling companies in Arizona will only take recyclable parts. Others will take the entire appliance. Consumers can find out whether or not they need to strip their appliances by call an AZ metal and stainless steel recycling company.
Before sellers take their metal to a recycling company, they should look at We Buy Scrap company's website. This will give them information on how things are done. The last thing sellers need is to show up at the recycling center and find that they are turned away.
Many sellers are let down when they do not get as much money for their metal as they anticipated. This situation can be avoided by shopping around. Sellers should call multiple metal recycling companies to get quotes. If the Arizona metal recycling prices are too low, sellers can approach another company. In some cases, the seller will be forced to accept a low price. People in this situation should not be too worried. The weight, size and condition of the metal will determine how much the company is willing to pay. As sellers learn more about the metal market, they will learn which metals fetch the highest prices.
Those who are especially good at selling metal can turn this hobby into a part-time or full-time business venture. Contact We Buy Scrap to day for all your metal recycling in Arizona.